FEIYA 2020 Spring Holiday Announcement
Views:13 Author:Site Editor Publish Time: 2020-01-17 Origin:Site
Dear customers!
The Spring Festival is the most important festival in the Chinese and even Chinese circles. The Spring Festival usually ends from the first day of the first lunar month to the fifteenth day of the first lunar month.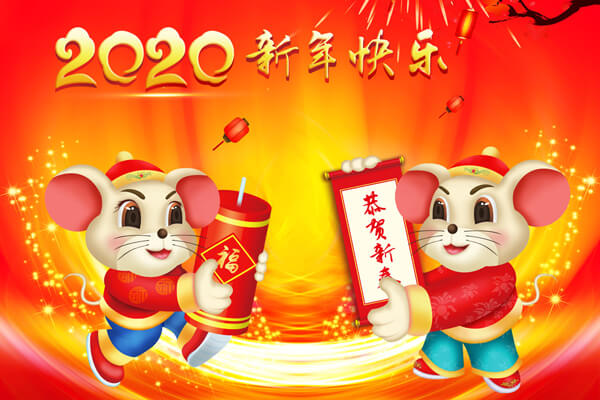 The Spring Festival is coming! Due to this public holiday, FEIYA will not be able to ship your orders during the period from 1/22/2020 to 1/2/2020, but you can still place orders and make payments on our website during the said period. We are a professional plastic injection mold manufacturer, all orders received during the said period will be shipped on and after February 2nd. We do appreciate your understanding!
Founded in 2004 to manufacture precision injection molds, Kunshan Feiya Precision Molding Co., Ltd. established itself as a respected leader in providing tooling solutions to its customers. In 2012, the company expanded, adding a second facility specialized in precision progressive stamping die to support electronic and other high-technology clients in the development and supply of high precision terminals. Today we remain a trusted, reliable partner with greater strengths and experience to provide cost effective integrated tooling and molding solutions.
We will carry on to meet the demands of our customers and seek for deeper cooperation with them.
Please contact your sales representative if you have any questions. You can also contact our customer service team by lily_zhang@ksfeiya.cn
Thank you.