What kind problems can be solved by FEIYA?
Views:261 Author:Feiya Publish Time: 2017-11-17 Origin:Site
What kinds service we provided ?

Plastic Injection molding and progressive stamping die are two main services we provided, we know you are looking for the molding tools for manufacturing different electrical spare parts, or you want to find someone can make spare parts for you according to your requests. No matter what you need about the plastic injection molding service or progressive stamping die service, there is no problem until you contact us.
What can we do on these two service?
When you contact us for business cooperation on plastic injection molding service, there is a process about how to serve you well.
Prototype is first step of all, no matter you need the molding tools or the spare parts, it is the first and most important base to rest work, you can give us your idea and requests about the spare parts sizes or the molding tool type, and stamping die tooling material. Then the customized work can be done smoothly.
Tooling: FEIYA Stamping Die Services is your "go to" solution for all your tool & die needs. Our facility is fully equipped to meet your production demands CNC machining capability, wire EDM machines, and automated grinding equipment. At Bolman, we are even equipped with production level presses dedicated to tool testing and try-out. We produce progressive, compound, and line dies. When you need a top quality tool & die solution, you need Bolman Die Services. Call us today to discuss your tool & die needs.
Manufacturing: Then you can use plastic injection molding tooling the spare parts as you want, we offer are stud and nut staking (both robotic and manual), MIG Welding, TIG Welding, Resistance Welding, Riveting, Tapping Holes, Component Assembly, and Coining. When you need top quality manufacturing solutions with your metal stampings, you need Die Services.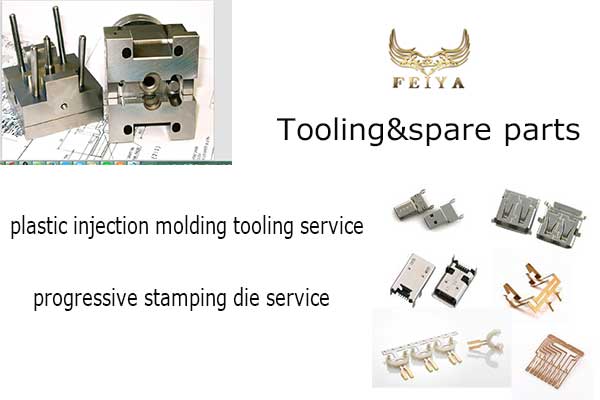 FEIYA knows what you need, and we can help you!